We begin all our projects with a process that uncovers barriers and risks, clearly defining how to achieve successful results
Our areas of interest and expertise are wide ranging, but we make sure our work is focused on enhancing the social, natural and built environment. We limit our involvement to projects that adhere to these outcomes.
In all our work, our first priority is to clearly identify the key issues and problems that our clients aim to solve. We create projects that have wide support in the communities where they are located because we develop strong working partnerships with our clients and other key stakeholders. Whether we are designing an organizational development strategy or managing a green building project, our project management approach is effective, thorough, and brings added value to our clients.
All
Adaptation
Community Facilities
Conservation
Energy
Featured
Food Security
Natural Resources
Project Management and Coordination
Project Summaries
Public Safety
Recreation
Renewable Energy
Schools
Team
Tribal Lands
Hoopa Grocery Revitalization
The Hoopa Valley Tribe is supporting the re-establishment of a 15,000 sq.ft. grocery store on the tribal reservation adjacent to the northeastern edge of Humboldt County in Northern California. The site planned for renovation is a building which operated as a private regional chain grocery store for 40 years before closing in 2016. Although the store had…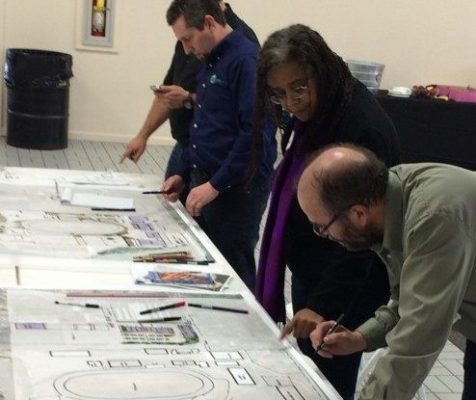 Planning a Community Hub for Agricultural Business and Tourism
Redwood Acres has a vision to maintain its role as a community institution that supports agricultural and economic development – it is achieving that vision by becoming a self-sustaining operation that fills valuable needs in the community.
Greenway has supported these efforts by providing planning, research and analysis, conceptual design, cost estimating, and related assistance.
Fire House Facility Upgrades
In 2010, the Arcata Volunteer Fire Department (AVFD) received a grant from the Orvamae Emmerson Fund to use for fire station upgrades. Four years later, AVFD, in partnership with the Arcata Fire District (AFD), is preparing to modernize and renovate their facilities. AVFD made the decision to continue its working relationship with Greenway following a facilities assessment project with…
Our Previous Work Experience
All
Adaptation
Community Facilities
Conservation
Energy
Featured
Food Security
Natural Resources
Project Management and Coordination
Project Summaries
Public Safety
Recreation
Renewable Energy
Schools
Team
Tribal Lands
Exhibit Design and Construction Management
A project like the Sequoia Park Zoo's Watershed Heroes project enables us to use many areas of our team's expertise. We began this project by leading zoo staff and the Sequoia Park Zoo Foundation's board members through the conceptual design process, including design charrettes, project prioritizations and interpretation planning. Serving as the Owner Representative for this…