Planning a Community Hub for Agricultural Business and Tourism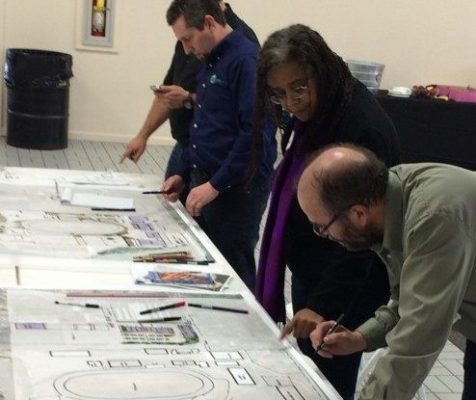 A USDA grant received by AEDC, a local community development financial institution, further supported Redwood Acres' efforts to establish its operation as an agricultural business and tourism hub. This grant from USDA's Agricultural Marketing Service branch funded a feasibility assessment to evaluate the opportunities, barriers, market conditions and financial performance of a specialty meat processing facility. This operation would add to the growing list of start up businesses locating at Redwood Acres that focus on food and agricultural products manufacturing.
Redwood Acres Fairgrounds is developing a portion of its facilities into a community hub that supports local agriculturally-related businesses in Humboldt County. The leadership of Redwood Acres is also increasing tourism opportunities and visitor experiences associated with the agricultural businesses – sponsoring related entertainment and educational events, encouraging retail and tasting operations, and tying in adjacent recreational activities.
Redwood Acres has a vision to maintain its role as a community institution that supports agricultural and economic development – it is achieving that vision by becoming a self-sustaining operation that fills valuable needs in the community.
Greenway has supported these efforts by providing planning, research and analysis, design, cost estimating, and related assistance. Included in these efforts, a planning and design workshop was held that involved dozens of community stakeholders providing input and insights to the questions surrounding local food infrastructure. Participants discussed the need for increased availability of cold storage, refrigerated distribution, and commissary / commercial kitchen space. Using the input received during the workshop, Philippe Lapotre, Architect, led a design workshop to develop three conceptual site layouts with an emphasis on the food and agriculture hub concept.
Review a summary of the planning and design workshop here: Redwood Acres Planning and Design Workshop
Get a brief synopsis of the study here: Redwood Acres Specialty Meat Processing Overview
Read the full report on the specialty meat processing study here: Redwood Acres Specialty Meat Processing Feasibility Study